Hanover Park Mulch
Enrich your yard's soil and make sure your garden looks its best with Deeke's. Applying our Hanover Park mulch is the best way to maintain your shrubs, vegetable garden, and flowerbeds. Your plants will live longer, healthier lives and produce more fortified yields.
Professional Mulch Installation
No more trips to the hardware store or having to get your hands dirty. Deeke's crew can provide delivery and install your mulch for you. Schedule your Hanover Park mulch delivery now.
PREMIUM TRIPLE GROUND HARDWOOD MULCH
Our finest hardwood mulch made from triple processed hardwood
Rich, natural dark brown color
CLASSIC MULCH
Double processed and made from hardwood
Natural brown color
DYED BROWN MULCH
Color-enhanced and eco-friendly
Safe for pets and plants
WOOD CHIPS
Rough material from a single run through a commercial woodchipper
May contain twigs and sticks
Topsoil
Mushroom Compost
Garden Mix
Washed River Gravel
Pea Gravel
CA-6
Mason Sand
Torpedo Sand
Screened Limestone
Mulch is often viewed as an optional item that enhances your landscape's aesthetics. However, there's a more profound benefit than just looks. It helps control weeds, prevent disease, and conserve moisture. A mulched garden can produce more flowers and vegetables. Skipping the mulch can lead to disease and reduce foliage.
Sustainable and Local Hanover Park Mulch
Your yard's health is our top goal. Deeke's uses eco-friendly materials that are safe for pets and plants. We produce mulch from local trees without added chemicals that could harm your garden.
Made from 100% recycled logs and branches
Trees from Bloomingdale and other local areas
Premium organic mulch mixes
Contains no construction debris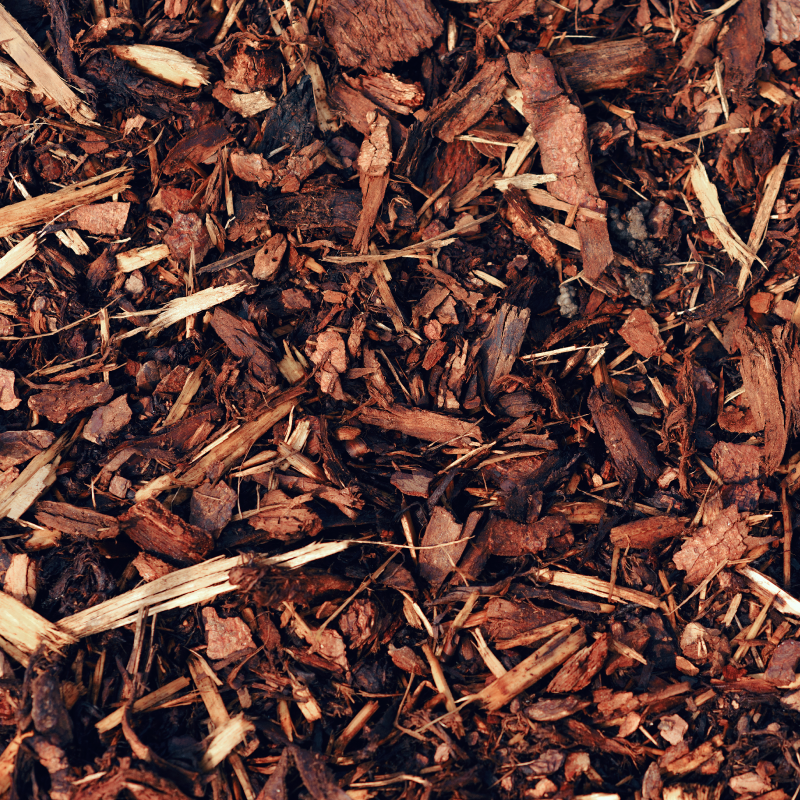 Choosing the right mulch for your yard depends on how hands-on you plan to be and your preferred price. Finely ground mulch is for the serious gardener because its nutrient-rich material Coarse mulch can cover large areas more economically and provide weed suppression.
READY TO SPRUCE UP YOUR YARD?
Schedule your Hanover Park mulch delivery now. Call 630.513.9400 to get started.