Hardwood Mulch
Give your landscape an upgrade with Deeke's premium mulch. Mulching is one of the best things you can do for your trees, plants, and shrubs. It adds year-round color, texture, and interest to your greenspaces.
Professional Mulch Installation
No more trips to the hardware store or having to get your hands dirty. Deeke's crew can provide delivery and install your mulch for you. Schedule your delivery now.
PREMIUM TRIPLE GROUND HARDWOOD MULCH
Our finest hardwood mulch made from triple processed hardwood
Rich, natural dark brown color
CLASSIC MULCH
Double processed and made from hardwood
Natural brown color
DYED BROWN MULCH
Color-enhanced and eco-friendly
Safe for pets and plants
WOOD CHIPS
Rough material from a single run through a commercial woodchipper
May contain twigs and sticks
TOPSOIL
Pulverized black dirt
Ideal for grading and seeding
MUSHROOM COMPOST
Nutritious soil amendment
Great for placing around new plants or in vegetable gardens
GARDEN MIX
A mix of topsoil, mushroom compost, and torpedo sand
The heavier texture holds water longer than potting mixes
MASON SAND
Fine sand, comparable to play sand
Our mulch not only looks nice in your garden, but it helps the vitality of your trees and flowers too.
Retain moisture, reduce erosion, maintain soil temperature, and suppress the growth of weeds throughout your flowerbeds. Placing mulch around your trees will also prevent damage from lawnmowers, weed whackers, and other tools you use in your yard.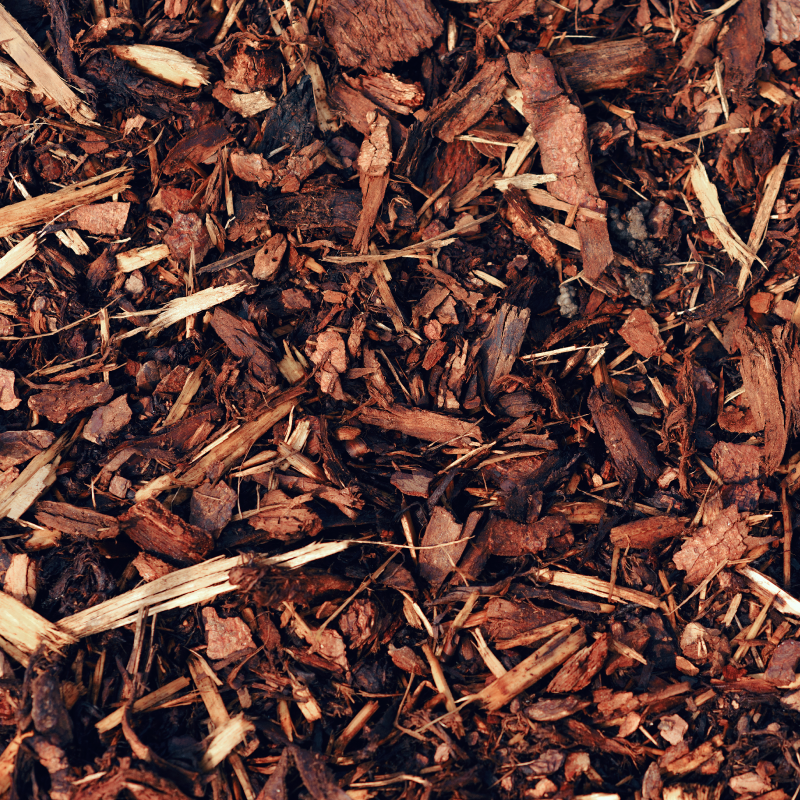 Native hardwood mulch is better for your trees.
Beware of store-bought mulch. Purchased mulch bags come from all over the US, so they don't have the same wood qualities as the trees in our area. Our native hardwood mulch contains the nutrients that are essential for your plants.
Our mulch enhances the rooting environment. As it breaks down, it becomes a nutritious organic matter, promoting future healthy growth.
Naturally aged and unprocessed wood chips provide weed suppressions, water conservation, and a cooler soil during the hot summer months.
Native hardwood mulch controls the amount of sunlight that reaches the roots, creating a constant temperature.