Roselle Mulch
Change up the appearance of your yard with Deeke's. Forget about trips to the hardware store, straining yourself, and getting your hands dirty. We're here to help make your garden a memorable exterior feature. Our Roselle mulch can be used for flower beds, vegetable gardens, lining the edges of your yard, bushes, and shrubbery.
Professional Mulch Installation
No more trips to the hardware store or having to get your hands dirty. Deeke's crew can provide delivery and install your mulch for you. Schedule your Roselle mulch delivery now.
PREMIUM TRIPLE GROUND HARDWOOD MULCH
Our finest hardwood mulch made from triple processed hardwood
Rich, natural dark brown color
CLASSIC MULCH
Double processed and made from hardwood
Natural brown color
DYED BROWN MULCH
Color-enhanced and eco-friendly
Safe for pets and plants
WOOD CHIPS
Rough material from a single run through a commercial woodchipper
May contain twigs and sticks
Topsoil
Mushroom Compost
Garden Mix
Washed River Gravel
Pea Gravel
CA-6
Mason Sand
Torpedo Sand
Screened Limestone
Organic mulch is the key to a healthier garden. It adds a layer of protection to your soil and slows down moisture evaporation. Mulch also adds organic matter to your soil, replenishing slow-release nutrients, preventing vitamin loss in your plants, and making them more resistant to disease.
Sustainable and Local Bloomingdale Mulch
The grade of mulch is determined by its contents and texture. At Deeke's, we use organic materials and keep construction debris like contractor's wood waste out of our mixes.
Made from 100% recycled logs and branches
Trees from Roselle and other local areas
Premium organic mulch mixes
Contains no construction debris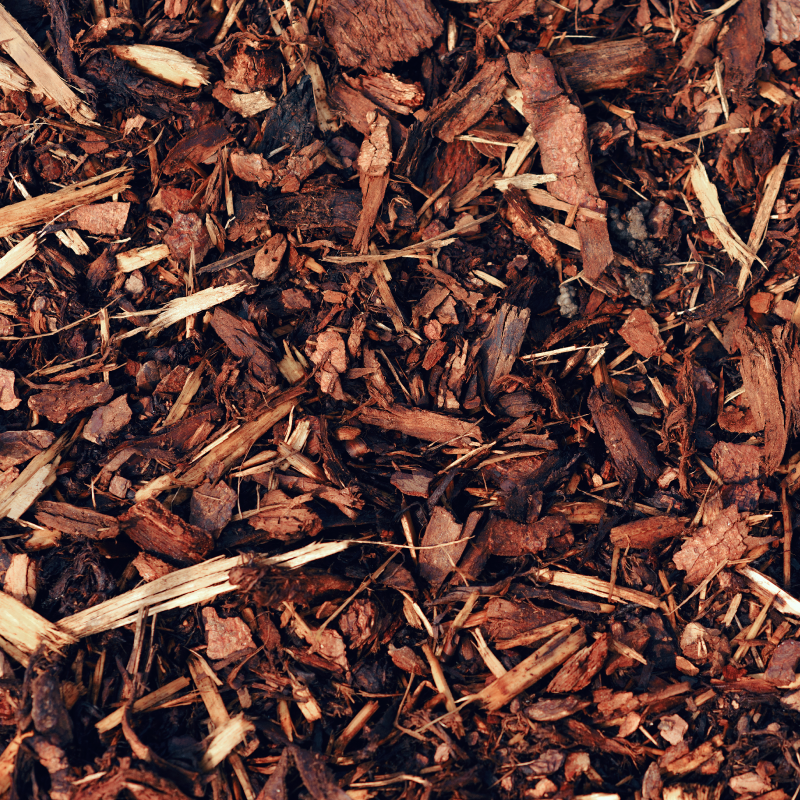 Installing your own mulch is a literal pain in the neck, back, shoulders, and knees. That's why we don't just leave a heap of mulch on your property. We will take care of the installation for you. Deeke's has the professional experience that saves you from pain, strains, and wasted time.
READY TO SPRUCE UP YOUR YARD?
Schedule your Roselle mulch delivery now. Call 630.513.9400 to get started.