Streamwood Mulch
Big box stores sell mulch made from all types of materials. That can include additives, dyes, and inorganic materials that aren't good for your plants. Deeke's is different. Our Streamwood mulch is made from locally sourced wood from trees native to Illinois so that you can have a healthier garden.
Professional Mulch Installation
No more trips to the hardware store or having to get your hands dirty. Deeke's crew can provide delivery and install your mulch for you. Schedule your Streamwood mulch delivery now.
PREMIUM TRIPLE GROUND HARDWOOD MULCH
Our finest hardwood mulch made from triple processed hardwood
Rich, natural dark brown color
CLASSIC MULCH
Double processed and made from hardwood
Natural brown color
DYED BROWN MULCH
Color-enhanced and eco-friendly
Safe for pets and plants
WOOD CHIPS
Rough material from a single run through a commercial woodchipper
May contain twigs and sticks
Topsoil
Mushroom Compost
Garden Mix
Washed River Gravel
Pea Gravel
CA-6
Mason Sand
Torpedo Sand
Screened Limestone
Whether the gardening season is just around the corner or winding down, the best thing you can do to protect your plants is use Deeke's Streamwood mulch. Placing a layer of mulch around shrubs and trees helps maintain soil temperature, reduce freeze-and-thaw cycles, and restore nutrients in the soil.
Sustainable and Local Streamwood Mulch
Mulch is supposed to break down over time. It adds minerals back into the soil that get depleted. Inorganic materials don't do that. That's why Deeke's Streamwood mulch is the better choice for the health of your yard.
Made from 100% recycled logs and branches
Trees from Streamwood and other local areas
Premium organic mulch mixes
Contains no construction debris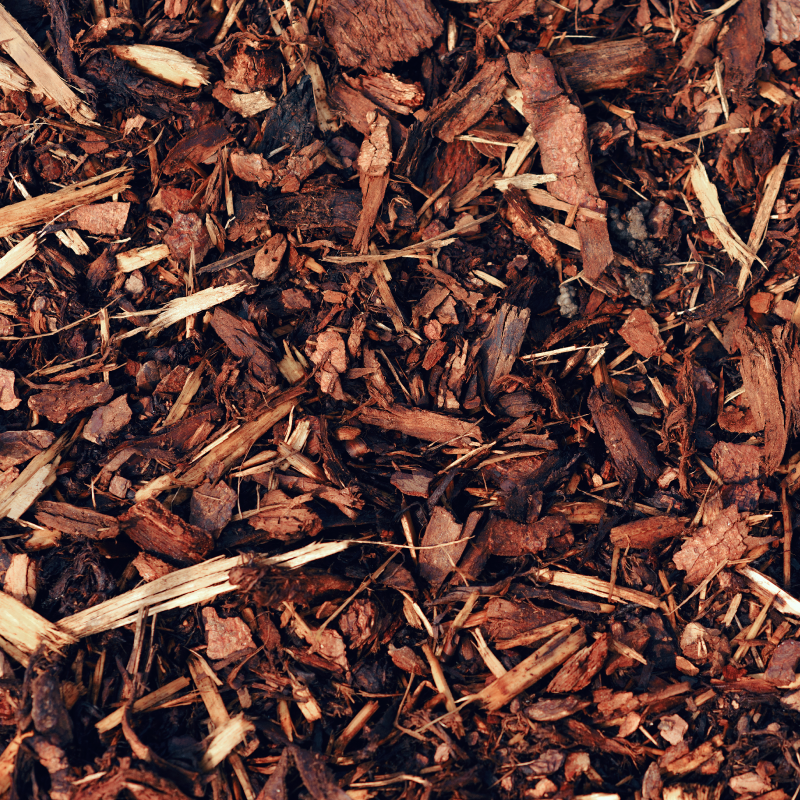 Piling too much mulch can be harmful, especially if you use a thick layer around tree trunks. This is known to promote disease and insects. Let the Deeke's crew handle the mulch for you, Instead of wondering if you're spreading too much or too little
READY TO SPRUCE UP YOUR YARD?
Schedule your Streamwood mulch delivery now. Call 630.513.9400 to get started.